DAILY AVAILABLE TO DRIVEAWAY TODAY
KEY BENEFITS AT A GLANCE
Immediate delivery
Highest quality build and design
3 year unlimited mileage warranty
Competitive vehicle pricing
IMMEDIATE AVAILABILITY
An offer that enables you to find a road-ready solution (vehicle & body) at your dealership ready to DriveAway.
FULL RANGE OF BODIED VEHICLES
Daily DriveAway makes available a full range of conversions to meet your business needs including variants in 3.5T Dropside, Tipper, Luton and 7.2T Box and Curtainside.
GUARANTEED QUALITY
Operate your vehicles with confidence knowing that IVECO has chosen a select range of Bodybuilder partners that offer the same high standards of product design, quality and service as IVECO itself.
ENHANCED FUNCTIONALITY AND DRIVER COMFORT
All DriveAway models are configured with Daily Business trim including manual air conditioning, cruise control, electric heated mirrors and fog lights as standard.
PEACE OF MIND
All models will be priced as a complete vehicle and come with a 3-year unlimited mileage warranty on the chassis and body.
AFTERSALES SUPPORT
Our truck focused network will support you with nationwide aftersales care including IVECO's roadside recovery programme, Assistance Non-Stop (ANS).
 
DriveAway vehicles are ready for immediate delivery, subject to availability.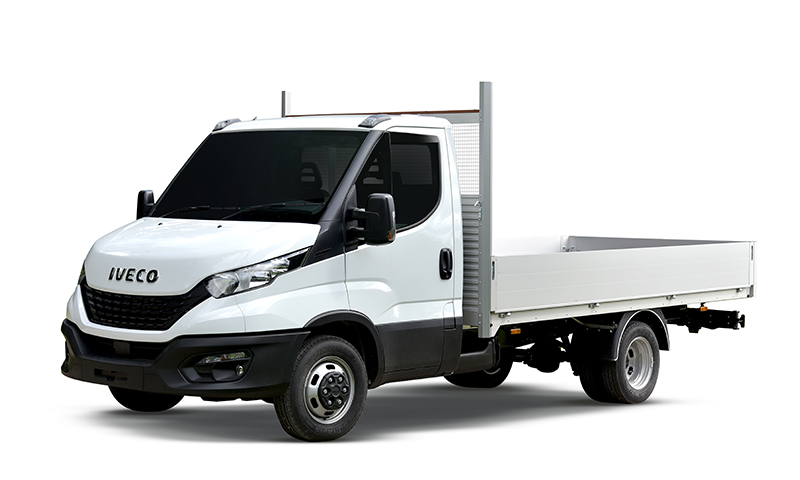 Dropside 3.5T
Twin rear wheel drive
Manual gearbox, 140HP engine
3750mm wheelbase
CALL FOR DETAILS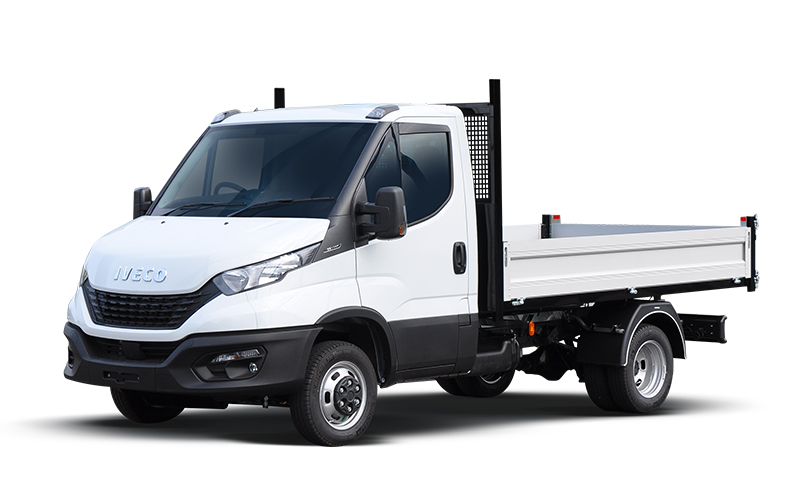 Tipper 3.5T
Twin rear wheel drive
Manual gearbox, 140HP engine
3540mm wheelbase
CALL FOR DETAILS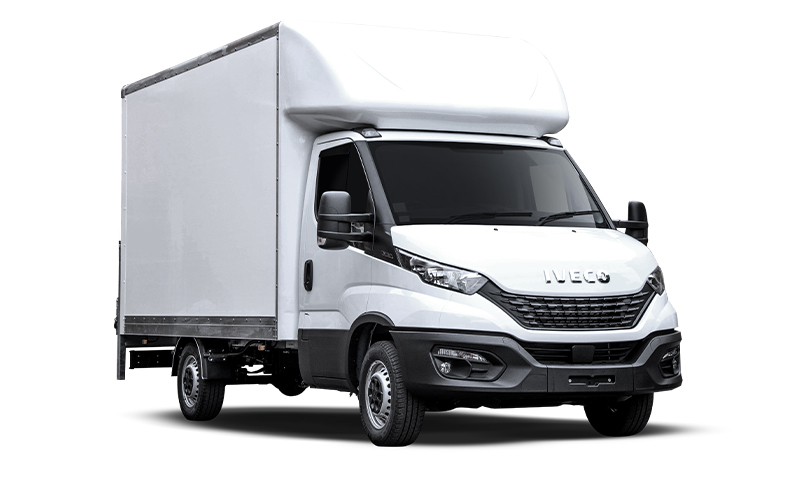 Luton 3.5T
Single rear wheel drive
Manual gearbox, heavy duty 140HP engine
3990mm wheelbase
Crosswind assist as standard
CALL FOR DETAILS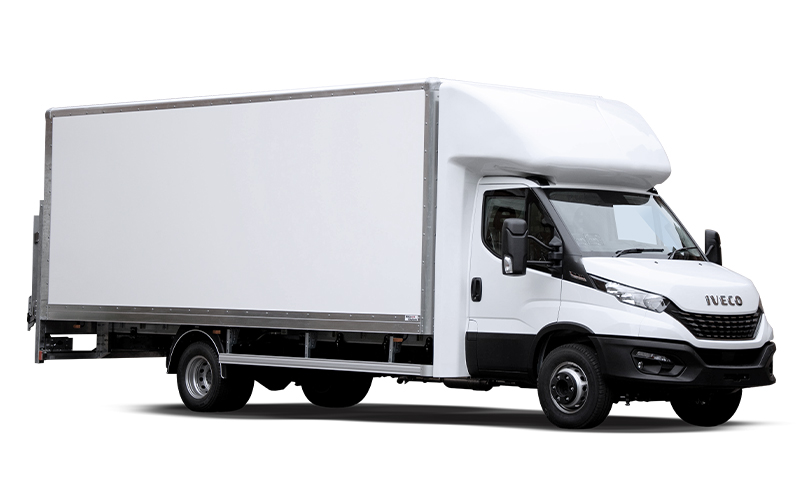 Box 7.2T
Twin rear wheel drive
Hi-Matic gearbox, heavy duty 180HP engine
5100mm wheelbase
Crosswind assist, lane departure warning & proactive lane keeping assist
CALL FOR DETAILS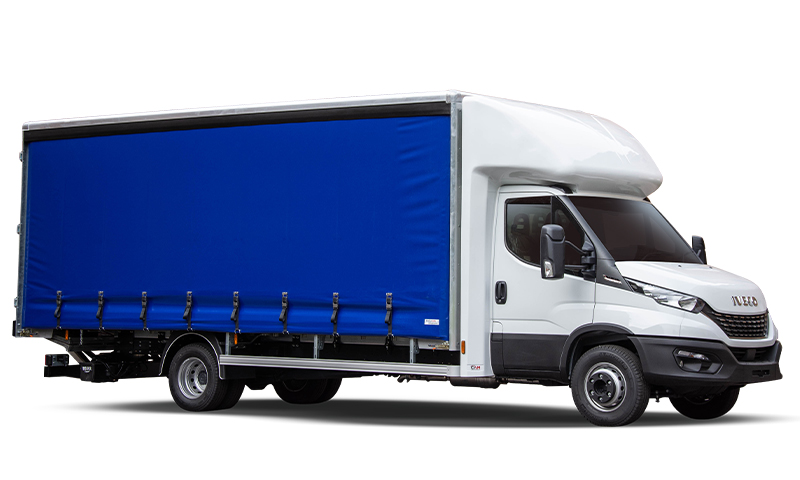 Curtainside 7.2T
Twin rear wheel drive
Hi-Matic gearbox, heavy duty 180HP engine
5100mm wheelbase
Crosswind assist as standard
CALL FOR DETAILS